Use with newer RVs that have CANBUS systems that monitor the headlights
Stops the headlights from flashing Simple plug and play connections.
If you are not sure that your RV is a CANBUS you can find out by contacting your RV manufacture.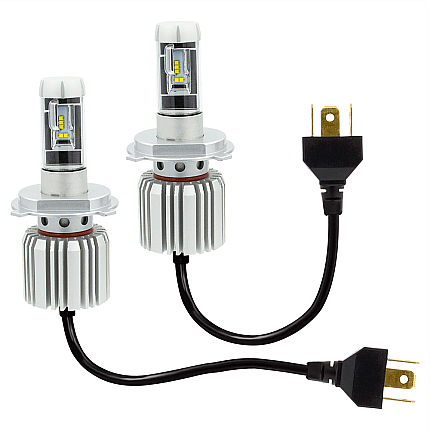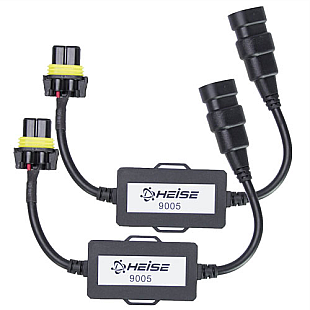 LED is the latest innovation for headlight bulbs. Fist brought to the public in the home environment this style of lighting has gone thru several years now and is finally ready for public use. Earlier versions has some design problems being to large and some brands had heating issues. The latest versions have addressed these issues and now we finally have a great easy install headlight upgrade.

If you are doing the install yourself and have limited abilities this style of lighting is for you. No extra wiring is needed. Just PLUG & PLAY. Remove the old bulb and insert the new bulb, plug the connector back in and you are done. If you have a newer Motor Home you might need a CANBUS Decoder.

All our LED kits are made to Plug & Play and are available in several applications for low or High Beam combinations.
They actually draw less current than the factory version so battery consumption will be less. You do not have to alter your headlight system for these exceptional bulbs.
Specifications for all LED:
6000 Lumens.
25 Watts per bulb.
6500K color temperature.
Compact radial heatsink for better heat dissipation, less depth of space and easy installs.
Voltage and current monitoring circuits are inside the compact radial heatsink housing and protected from the elements.
6500K color spectrum with 3000K (golden yellow) and 8000K (light blue tint) films.
Rotatable bulb can adjust the beam pattern for the vehicle.
IP67 rated.
Sold as a pair.
Shown are the some popular bulbs. Other versions are available upon your request
SELECT LOW BEAM

COST $165.00
SELECT HI/LO BEAM

COST $175.00
SELECT VERSION

COST $49.99
A word about position of the LED BULB.
The rule is to position the LED CHIPS on the bulb in a side to side orientation placing the diodes pointing to one side or both. This will work for single diode version and dual diode HI/LO versions both.

866.424.0575
Don't Take The Risk With Dim Outdated Headlights On Your RV