Improved the headlight system for your Class A, Class B, Class C Motorhome. Why struggle to see the highway. New RV models already have this upgrade. Now you can add it to your older RV.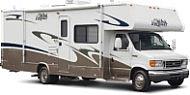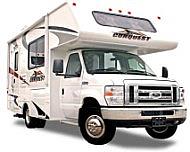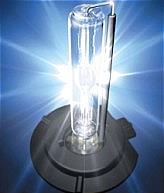 TYPICAL HID BULB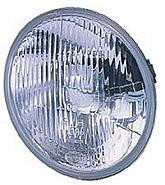 Better Vision Not An Option
Identify Your RV Headlight Problem.

Problem 1). The most common problem RV owners face with older Motor homes are cloudy discolored, dim, cloudy headlights. What ever adjective you use to describe your RV headlights they are dangerous. RV manufactures just like Automotive Manufactures have installed cheap composite plastic lenses that always fail in a few years of use.


Would you like to see better driving your RV at night? Are you operating your RV with dangerous headlights? Do you avoid driving as soon as it gets dark because you are having problems seeing. If you answered yes to any of these questions please read on.

There are 3 reasons you are having problems with your RV Headlights.
1. Dim cloudy discolored headlight lenses.
2. Improper alignment
3. Low quality OEM bulbs
Problem 2). Aiming your headlights. Recommended as a maintenance procedure would be to have your RV headlights adjusted. This should be done by a qualified mechanic or your RV Dealer.

Solution: Would be to realign with a normally packed vehicle to simulate a typical trip. Any time removal or damage repair is done on the front of your RV, aligning is usually suggested. See owners manual for DIY instructions.

Problem 3). Manufactures are slow to react to upgrades. Your OEM style headlight bulbs are the same type used after most manufactures changed from sealed beams. The latest upgrade is HID. A vast improvement over sealed beam. Expensive option on most of the new vehicles. RV manufactures are just now starting to offer this after consumer complaints.

Solution: RV Headlights addresses this problem with offerings from HELLA and HID products. Both highly respected products in the lighting industry.

Use the navigation on the top left to identify and find our solutions to greatly improve your RV Headlights. Improving your RV Headlights will make night time driving safer and a lot more enjoyable.

So to begin your fix you have to consider your options.

1. Do you have sealed beams, If so start first by replacing them with a sealed beam conversion kit. Select the correct version to replace lens. Look on the back of the sealed beam for a stamped number to ID the lens version. You have the option there to purchase just a conversion kit or a conversion kit with the correct HID included. With the HID kit included will insure you the best possible headlight system available.




2. If you only need to replace old style bulbs with HIDs.
Remove the bulb and examine it for markings at the base
to ID it for a exact replacement. Once you have the bulb
number, purchase a replacement from the list of available
HID kits. Do the install and you have improved your night
vision. HID 6000K is 3X brighter than conventional OEM
bulbs 200% Increase in actual road vision
Solution: Restore by using one of the available lens cleaners on the market. After cleaning upgrade your bulb with a HID Kit for best improvement. Adding a upgrade halogen or Xenon bulb will slightly improve your ability to see.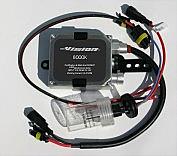 Replace your RV seal beam headlights with a HELLA capsule bulb lens
5 sizes to choose from

Replace Your Sealed Beam / Upgrade To RV Vision HID
Save on a COMBO PACKAGE with HELLA & Conversion to HID
Convert Your Old Sealed Beam
Headlights to Modular Headlamps. Add HIDs for better nightime driving

Why Take The Risk With Dim Outdated Headlights On Your RV.
Fix Your Own RV Headlight Problems / Replace Sealed Beam Lamps / Upgrade OEM Bulbs To HID & Hella Products