Replace, Upgrade, Improve Your Vision with HELLA and HIDs

Improved the headlight system for your Class A, Class B, Class C Motorhome. Why struggle to see the highway. New RV models already have this upgrade. Now you can add it to your older RV.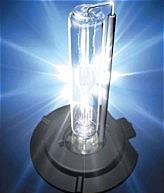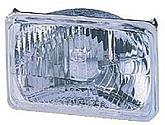 HELLA CONVERSION HEADLAMPS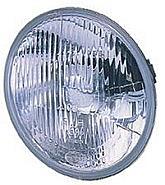 Better Vision Not An Option


Replace Your Sealed Beam / Upgrade To RV HIDs
Save on a COMBO PACKAGE with HELLA & HIDs
Convert Your Old Sealed Beam
Headlights to Modular Headlamps. Add HIDs for better nightime driving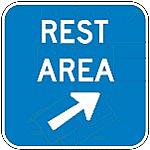 Do you find yourself looking for this sign before it gets dark? Do you plan your trips around day driving only?

Have you examined your headlights. Discolored headlights need cleaning and sealed beam headlight are out of date. Add the latest technology from Vision HID. All our standard HID Kits are priced the same. NOTE: Single function bulbs have a 2 prong connection.
Below is a list of some of the HID Kits we sell. They are all Priced at
$175.00set. + $15.00
Shipping. Use the dropdown menu to select your version.
H1, H3, 880, 881, 883, 9005, 9006. These are single function bulbs usually low beam and will have 2 prongs for connection.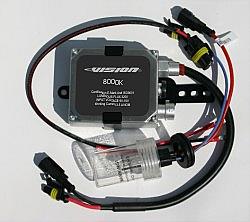 INCLUDED IN EACH KIT
2 Bulbs
2 Ballast
2 Harnesses
6 wire ties
2 Double sided tape
CERTIFICATION: E-MARK AND ISO9001
POWER CONSUMPTION: 35WATTS
VOLTAGE: 85 +/- 17V
LUMINOUS FLUX: 3200
BALLAST CONSTRUCTION: INTERNATIONAL IGNITER
SERVICE LIFE: APPROXIMATELY 3000HOURS
INPUT VOLTAGE: 9V-16V
WORKING CURRENT (Steady state): 3.5 A nom
IGNITION VOLTAGE: 24kV Peak Max, 18kV Peak Min
LAMP FREQUENCY: 450 Hz
Specs for all kits:
HID INFORMATION
HID (High Intensity Discharge) refers to lighting technology that relies on an electrical charge to ignite xenon gas contained in a sealed bulb. A normal halogen bulb uses a filament which can burn out in as little as 250 hours. HID bulbs are gas filled capsules that are rated for a life span of 2500-4000 hours and shine brighter using only 35 watts of electricity.
Unlike halogens, HID's emit a type of light that closely resembles natural daylight and is easier on human eyes. In fact, HID lights are currently used in most sports arenas, stadiums, and train stations worldwide. Don't be fooled by lower end Xenon replica bulbs sold at most retail shops. They are no match for the intensity, purity, and efficiency of high intensity discharge headlights.

HID BALLASTS
Our ballasts are the most reliable and resilient on the market and also have a lower wattage requirement than others. Vision HID ballasts are computer controlled so they are less prone to burn outs and surges where other competitors most often fail. Our ballast are also one of the advanced ballast available on the market today. Being only 1 inch thick makes this ballast very easy to install in your RV. With these great features and high quality waterproof connectors Extreme HID has set a new standard in quality.
Purchase a spare bulb with your set and you will never get caught driving with just one headlight. Better safe than sorry.

Below are the dual beam bulbs that are HID low beam and HID high beam. These are the same as the ones we use in our Lens HID Kits shown on the Quick Reference Table. These will give you the best lighting possible. All multi function bulbs have a 3 prong connection see below
The HID Kits to the left are Priced at
$215.00set. + 15.00
for shipping

H4,9004,9007,9003
Replace your RV seal beam headlights with a HELLA capsule bulb lens
5 sizes to choose from
If your application does not appear in this list, give us a call. We have added several newer version not listed here.