Order a spare and never get caught driving with just one headlight.


Replace, Upgrade, Improve Your Vision with HELLA and HIDs

Improved the headlight system for your Class A, Class B, Class C Motorhome. Why struggle to see the highway. New models already have this upgrade. Now you can add it to your older RV.

Better Vision Not An Option


Replace Your Sealed Beam / Upgrade To RV Vision HID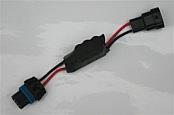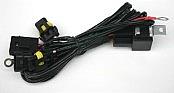 HID R-2 Relay. Only one HID R-2 required to run a pair of HID's
HID R-1 Relay. Sold as single Relay.
Shipping for 1 unit 10.00. Save on shipping when you buy 2 for 12.50 shipping total
The HID R-1 is used in all automobiles equipped with a Headlight Malfunction Warning System. The Vehicles Headlight Malfunction Warning System usually has indicators located in or around the instrument panel cluster to alert the vehicle operator when a headlight malfunctions.
One HID R-1 required for each HID Unit. Most customer that are running a pair of HID's will purchase 2 of these.
To eliminate the problem of insufficient power to the HID ballasts and lights, installers provide an alternate source of power to the HID lights through this automotive relay harness, (HID R-2). This method does the job of providing the needed power, but since the headlight circuit is not sufficiently loaded, any vehicle equipped with a Headlight Malfunction Warning System, will have Fault indicators lighted on the instrument cluster.
Smart Relays are only needed if you show a indicator light on the dash board. Usually HID R-1 will fix this issue. If your HID are having a hard time firing when you turn them on, usually HID-R-2 will eliminate this problem. Most Rv's will not need these relays.
Please Note: Smart Relay is not responsible for any damage to equipment that may be caused by improper user of the Smart Relay product.